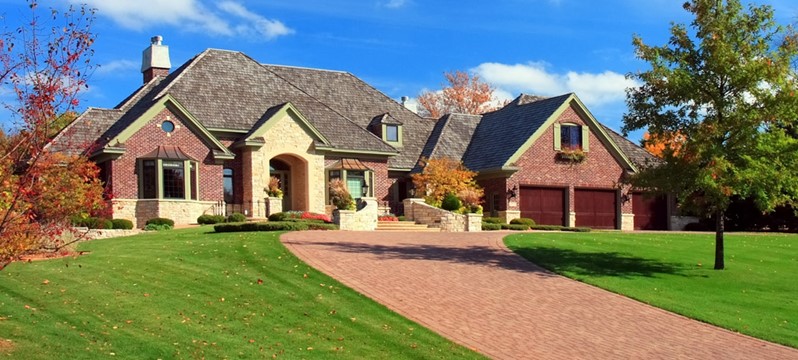 November 27, 2018
Are you planting a new lawn or considering changing the type of lawn you have at your home? Choosing the right type of grass for the North Atlanta climate is an important start to enjoying a healthy lawn with less maintenance, less water, and fewer headaches. With North Atlanta geographically situated right in the transition zone, we have more choices in grass types than other climates. Both warm and cool grass types can survive here, but which grass is best?
The most popular types of grass to grow in Suwanee, Johns Creek, Alpharetta, Duluth and the rest of North Atlanta are Bermuda, Zoysia, St. Augustine, and Tall Fescue. Read below to learn the pros and cons of each so you can make the right choice for your lawn.
Tall Fescue Grass
A cool-season grass, fescue stays green all year long. However, it prefers cool nights to recover from hot days, so it can require more water during the summer season and may even go dormant or get patchy if temperatures stay above the 90s during the day, above 70 at night, or drought conditions persist. Watering more than an inch a week can lead to shallow roots and promote disease. To grow a healthy fescue lawn in North Atlanta mow it at the height of three and a half inches to promote deep roots and provide shade for the soil to stay moist.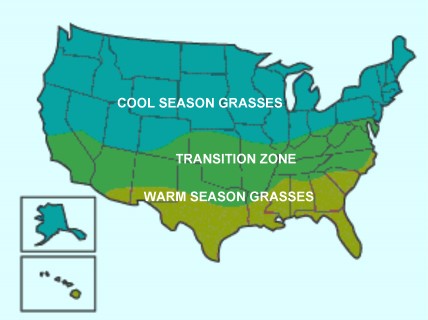 Photo Credit: The Lawn Institute
St. Augustine Grass
St. Augustine grass is a warm season grass and is a wonderful choice for sunny, hot areas but is tolerant of shade too. It is not the most tolerant of cold weather but can withstand North Atlanta winters. St. Augustine grass is moderately drought tolerant and doesn't need supplemental watering except during extended periods of drought. St. Augustine grass does require frequent mowing, doesn't withstand heavy traffic but does well at keeping weeds at bay. Like most warm-season grasses it does go dormant in the winter months.
Bermuda Grass
Bermuda grass is a warm season grass that is the most common type you'll find in North Atlanta lawns. It is drought tolerant, cold tolerant and performs very well in high-traffic conditions. Turning brown and going dormant in winter, Bermuda grass does not survive well in shady areas. Bermuda grass should be mowed at ¾ to 1 inch high and requires an inch of water per week during spring and summer.
Zoysia Grass
Zoysia is quickly becoming the favorite grass to grow in North Atlanta lawns. Much like Bermuda, Zoysia can tolerate drought, heat, and heavy traffic. A warm climate grass that goes dormant in winter, the added benefits of Zoysia is that it can grow well in both sunny and shady areas. Zoysia should be mowed to a ½ inch high, taking care not to scalp your lawn.
While all four of these grass types can grow here in North Atlanta, we recommend you choose the warm climate grass that best meets your specific property conditions and traffic toleration needs. At Conserva Irrigation of North Atlanta, we want you to have a gorgeous lawn using as little water as possible. To accomplish this goal, choosing the right type of grass for your yard provides the best foundation for water conservation. If you have any further questions about your lawn, please give us a call at any time. (678) 671-2020